This page is undergoing a re-vamp. Browse the available tuition courses listed below.
Come back soon to see new courses, yet to be listed.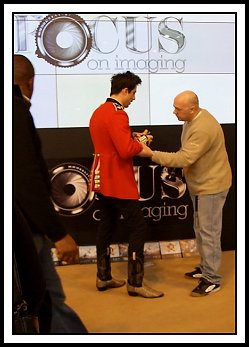 Photographic tuition services available, for hobbyist, amateur & professional.
film photography & digital imaging tuition

cameras & equipment can be supplied ''at no extra cost if required''
Keeping it Authentic ''takes time, knowledge and skill''

All tuition is hands on - Live

additional telephone & email support is available for all photographers receiving tuition
1/
Basic Photography Learning
so you are a beginner - hobbyist & enjoy photography. You may have purchased a better camera, because you want to improve and get a better understanding of the art. Well this tuition course will be exactly what you are looking for.
You will learn right from the start & Simon will explain in simple terms, everything you will need to know, to improve your daylight photography. Simon will explain the basics to you Eg. exposure, camera settings, iso, how to use a light meter, what lenses to use for different subjects etc.

You will go out on photographic sessions structured just for you, and recieve 1 to 1 tuition on, landscapes, portraiture, macro / close up, street - documentary & architectural photography etc. Simon will guarantee after this course you will be taking great family photos, wall art for friends / family, and you will probably be considering booking onto an advanced course with Simon to go to that next level.
This basic course is for a duration of 6 months and is 99% hands on practical learning. You will learn the basics & receive professional tuition during the course and after. You will be on-location a total of 20 live session shoots, to be arranged with you. The total cost for this course is £850 You will also be presented on course completion a signed certificate saying you have received professional tuition from Perfect Images Professional Photography.

Also included is free membership to the Photo Art Society, were you can have your work considered for global exhibition. Coffee & tea on all session shoots is included. Additional travel costs may be required, depending on distance.
2/

College Students
taking a 2 year photography diploma, my tution services are
free
, except for
any expenses incurred. You will also receive a signed certificate, saying you have received professional tuition from Perfect Images Professional Photography. There is a small enrolment fee of £25 ''tuition courses are structured for individuals'' You will also be given free membership to the Photo Art Society, were you can have your worked considered for global exhibition. Tuition is for the duration of your college diploma & arranged to run along side your college studies. You can enrol on this course at the beginning or during your college diploma.
3/
Street Photography
looking to improve your
skills
or learn new
techniques
in this genre, Simon organizes shoots throughout the year, on the streets of the UK. You will learn how to
read
the street, get those shots that
speak
, and what equipment is required to document images of quality. Simon will pass on His
years
of experience in this
field
. You will not only learn how to shoot work of interest that
provokes thought & feeling
from the
viewer
, but also how to stay as
safe
as possible. The streets can be a dangerous place for photographers.
Simon's street groups are never more than 4 photographers on any one shoot, thus allowing him to give tuition to every photographer on a 1 to 1 basis ''depending on ability'' aswell as a group. For those photographers looking to brush up their skills and learn new techniques, Simon recommends a minimum of 2 sessions. For those who are relatively new in street work and looking to learn the basics & more, Simon recommends 4-6 sessions.
All sessions start with morning coffee with a break at lunch & in the afternoon for tea & a slice of cake. Single sessions are £40, 2 x sessions are £70, 4 x sessions are £120 and 6 x sessions are £150 Please contact for dates & availability / locations. Tea & coffee is included. You will also receive free membership to the Photo Art Society. Sessions usually start around 9am and finish around 4pm. Street sessions also include a basic look & insight into architectural, minimalism and impressionism photography, for those photographers looking to learn new genres and eventually open up new avenues.

4/
5/
6/
7/
8/