You don't have to be a exsisting client of Perfect Images UK to enjoy our beautiful photographic work that is especially documented for the consumer market.

Whether your looking for that special gift for a friend or a unique piece of wall art for yourself, we now offer the opportunity to purchase home decor, apparel, posters, prints, fine art works, framed & mounted from the comfort of your own home.
Simply place your order and wait for the postman to deliver your goods. ''How simple is that'' All purchases have a 30 day satisfaction guarantee.
Go on treat yourself, simply click the advert banner below, to see what we currently have on offer.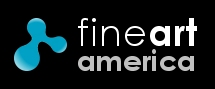 If your looking to purchase a Rights Managed License for any photograph, image or art work, please contact us directly. Our licenses are competitively priced and tailored for your use. Perfect for physical merchandise, online & physical adverts, book & magazine publications etc.